'DreamState' Review: Style, Substance, and Fun
If I've learned anything from watching The Great British Bakeoff, it's that you need both style and substance to make something good. While there were many submissions to SaturdayAM's 'Summer of Manga' competition, DreamState is one of my favorites because it nails the fundamentals: It has style, it has substance, and — most critically — it's fun!
The premise of DreamState is simple: A kid and his teddy bear fight against nightmares in the world of dreams (the DreamState). Yet, while the concept might be simple, the execution is near-flawless, and captures a zany Saturday morning cartoon feeling that I loved.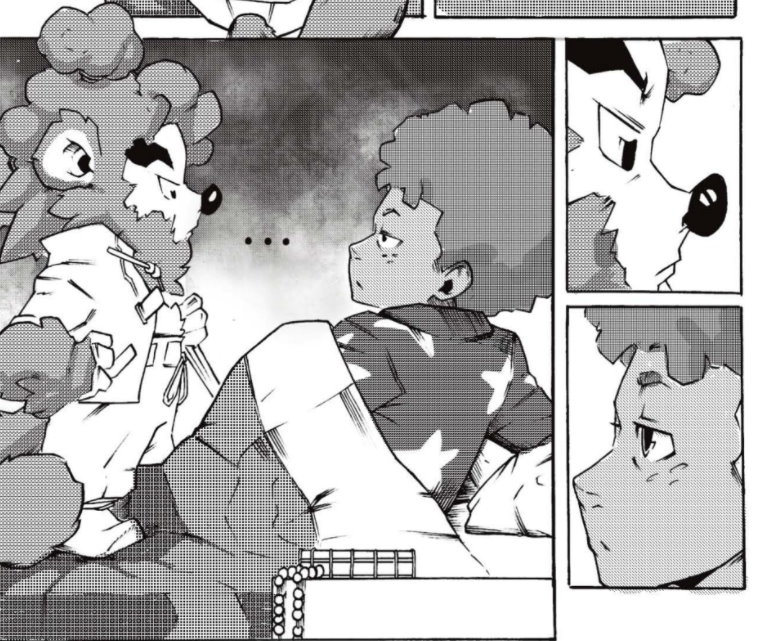 I also appreciate that the author, Tremaine Johnson, is able to introduce the characters, detail a compelling fight scene, and end the story conclusively in just 20 pages.
That detail is important — for those who are unfamiliar, SaturdayAM runs several comics/magna publications (including the eponymous SaturdayAM, where this comic appeared), and bills itself as the most diverse manga company. One of the reasons their comics are so varied is they hold open competitions every year for new submissions (their 'Summer of Manga' event). Writers from around the world can pitch their comics and publish a first issue of their work. Readers then get to vote on which submission should be offered a spot in the monthly magazine.
This provides an interesting challenge for the entrants – they need to build a comic that is compelling as a single issue, but can also serve as a launching pad for a long-running serial. Several of the submissions had issues here; they tried to set up too much with their limited page count.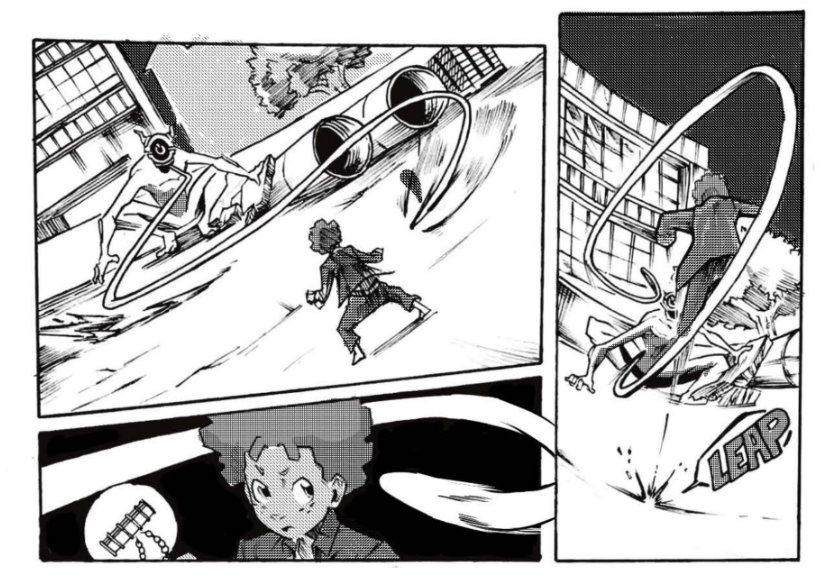 But DreamState excelled here. Even with the low page count, Johnson managed to give the characters a surprising amount of emotional depth. The comic opens with 12 year-old Leon Davis receiving a package from his dad, and recalls how his dad (now absent) used to read him bedtime stories about the world of DreamState. This will feel familiar for those of us, like me, whose parents split up when they were younger. But it manages to deliver the small emotional hit and move on without feeling the need to explain it.
The largest point in DreamState's favor is that the work is uncomplicated fun. The teddy bear, Mr. Cubo, has a fight sequence with a creature that could have come from Lovecraft's nightmares. Leon wields a glowing pocket watch from his father that gives him the power to find his courage and fight back against his nightmares. This feels like a fun Saturday morning cartoon: It's not trying to introduce a major cast of characters, or set up a byzantine plot – it's a boy and a teddy bear fighting nightmares, and looking cool doing it.
I'm good with that.
'DreamState' appears in SaturdayAM issue #122
Update (10/14): A previous version of this article incorrectly listed Magloft as the publisher. Magloft is the digital distribution platform SaturdayAM uses for their different publications.