Hi - I'm Sean Z.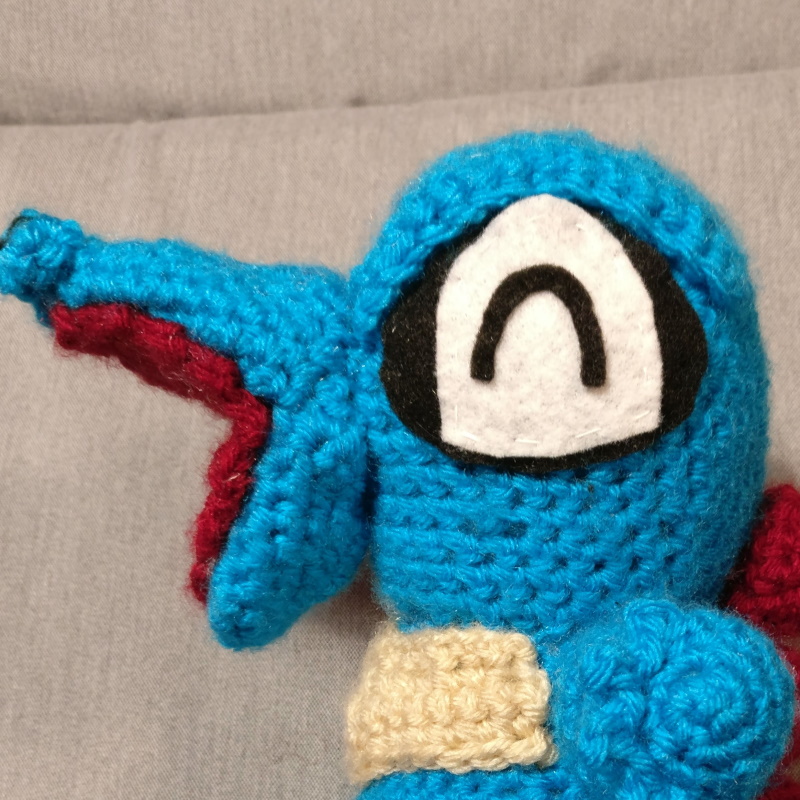 I'm a freelance writer, primarily covering media, fandom, LGBT issues, and technology. I've written for several sites including Comicosity, ComicsBeat, Roarbots, and GeekDad.
Some of you might be wondering about the totodile. My first piece for GeekDad was investigating harassment in fan spaces — I spent several months talking to creators who received death threats over fan fiction and fan art they made.
As a precaution, I decided to not use my picture or full name when reporting on the piece because my partner and I both had concerns about harassment (I was starting out, and I didn't know what to expect). But I needed an avatar for social media when discussing the story, and I had just finished crocheting the totodile as a gift for a friend, so I snapped a photo and used it.
Since then, I've continued to use "Sean Z" and the crocheted totodile.