While I suspect most people are here for the blog articles, I do occationally code. Here are a few tools I've written.
Ao3 Series Downloader

Easily download a series from Ao3!
Archive of our Own is an amazing fanfiction website, and they make it easy for users to download stories so they can read offline. However, their website doesn't offer an easy way to download an entire series.
This browser add-on adds a single button "Download Series" to any Ao3 series webpage, that automates the process of downloading each of the fanfics included in the series. It's open source, and works with Chrome, Firefox, and Edge!
Archive At Home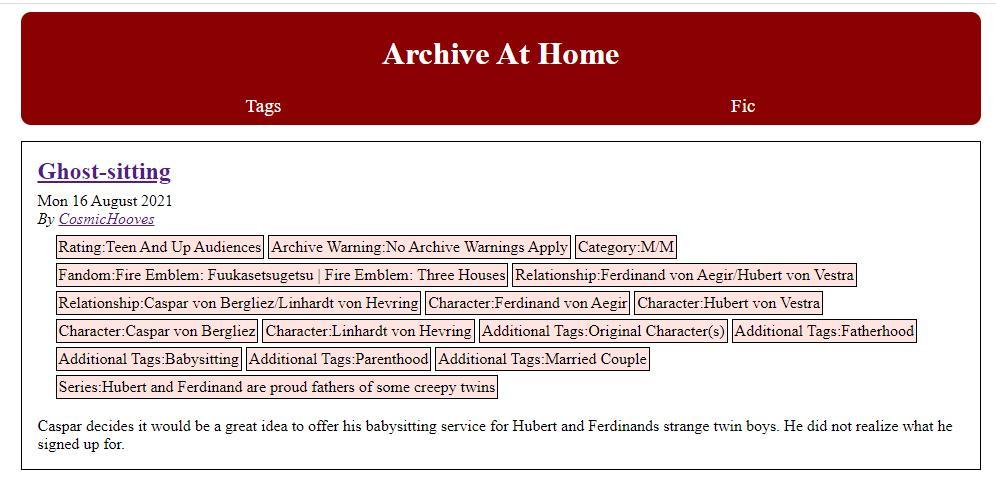 Archive at Home takes your downloaded fics from Ao3 and builds a private website on your local machine where you can browse all your downloaded fic by author, fandom, tag, and more!
You can find instructions on how to use the tool on Github!
FFNet Downloader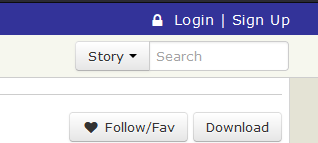 While many of us have moved away from fanfiction.net, there are still some excellent old stories there.
To help archive them, I wrote a small user-script that adds a Download button on every story, so you can easily save your favs.
You can find the script (and instructions on how to install it) on Github!