'Romancelvania' Developer Bill Gardner Wants EVERYONE to Feel Seen In This Romantic Metroidvania
Bill Gardner worked for 13 years at Irrational Games, where he was a lead on BioShock and BioShock Infinite, before leaving to found The Deep End Games (DEG). He described the studio's new project, Romancelvania, as a "true passion project" and "a celebration of video games." In it, you play as Dracula as he (or she) stars in a reality dating show. You fight your way across Romancelvania as you explore over-the-top sets, battle ridiculous bosses, and try to win the hearts of the show's cast. He spoke to me about the studio's history, and their commitment to diversity and inclusion in the new game.
Sean Z
How was the studio founded?
Bill Gardner
It was honestly something we sort of tricked ourselves into. There's so much that goes into founding a studio. I was lucky enough to be involved in many of the day-to-day aspects of Irrational throughout its history. Ken Levine was kind enough to really take me under his wing and showed me a lot of what he knew, but the thought of starting my own studio was extremely ambitious to me and was not really something I'd considered.
However, as I was finishing up my graduate degree, the idea for Perception hit me and I just started prototyping it on the side and pitching friends. Before I knew it, I was incorporating, setting up websites, talking to partners, and just going full speed ahead. 
Sean Z
How did you come up with the concept for Romancelvania?
Gardner
I play Castlevania: Symphony of the Night at least once a year. A couple years ago, when I was playing through the area of caves under the castle, I saw the "Salem Witch" enemies and thought to myself, What's with this castle? Why are all these monsters just hanging out here? Was there a big gala that Dracula hosted, and this is the after party?
The notion of the inhabitants being romantically involved stuck with me. The name just hit me out of the blue and I mentioned it to Amanda Gardner (the game's Narrative Director), and she said, "I don't know what it is, but I'm all in."
Sean Z
Perception was a first-person adventure-horror game, but Romancelvania is a metroidvana – as a studio, is it strange shifting genres?
Gardner
It absolutely is! It's terrifying. Building up an entirely new audience turns out to be really, really hard (going from spooky to lovey is a huge jump), so much so that it took us right up until the 11th hour to really connect with our fans with Romancelvania's Kickstarter.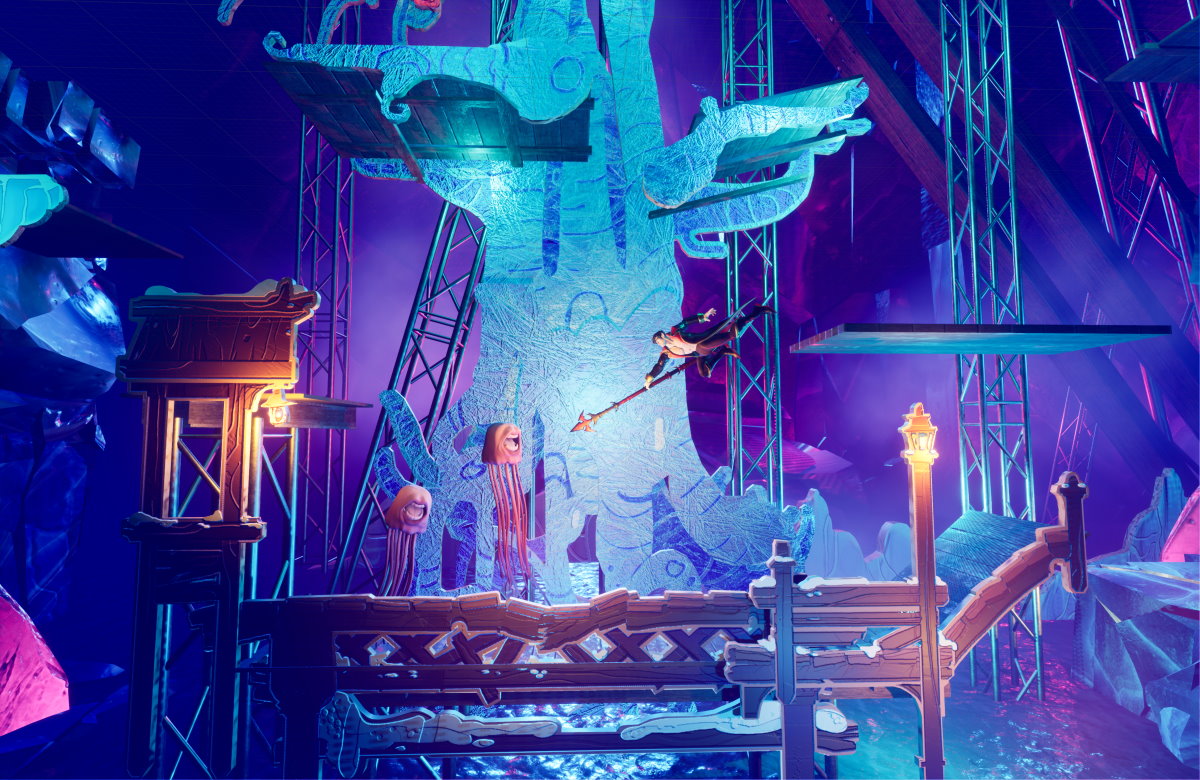 Ultimately, we want to be creating stuff that's as exciting for us as creators as it is for our fans. We like bold, high concepts. Making games is tough. Standing out in this market is even tougher. You have to take big chances. I have a lot of experience making shooters — that's a space I could always return to, but to some degree, I feel like I've said a lot in that space. Shooters are a huge genre that can be so many different things. However ,I have been obsessed with both metroidvanias and relationship-building elements in games like Mass Effect, Dragon Age, and the Telltale Games. While this sort of shift is risky, I feel if you have the passion, your audience will find your game.
Sean Z
Romancelvania describes itself as a "thirsty metroidvania" – how important is romance (specifically player-romance) in the game? 
Gardner
It's critical! Romance is really the heart of the experience, if you'll pardon the pun.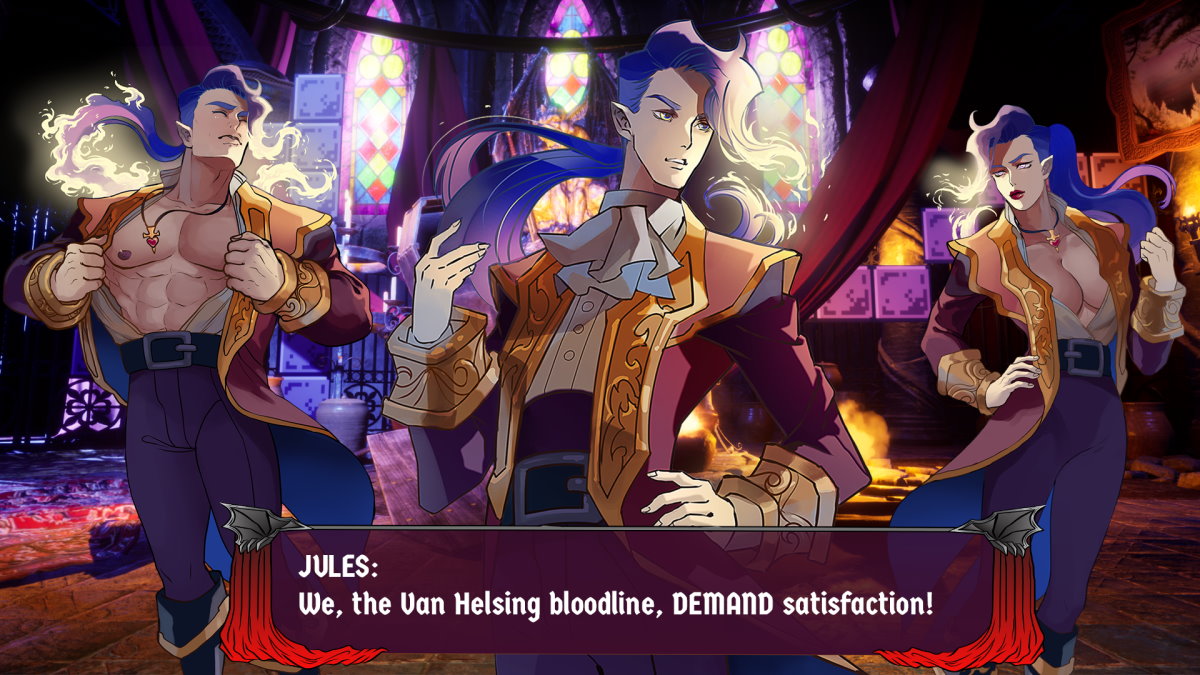 Our goal is to bring much more meaningful context to metroidvanias. They excel at atmosphere and creating outstanding, perfectly tuned mechanics. However, if I'm honest, I usually come away from them feeling like they're leaving a lot on the playing field. I don't usually come away feeling fulfilled the same way I feel like I've had a complete experience in a game like Mass Effect. I feel like I need that connection — I need to leave my mark on the world and its inhabitants.
Symphony of the Night is one of my all-time favorite games, but every time I play, as outstanding as the game is, I want more. I want to connect more with the world. I find myself imagining stories and relationships. Hence the seed of Romancelvania hitting me in the basement. 
Sean Z
Can you play as a gay character? Are any of the romance options gender-locked?
Gardner
You absolutely can play as a gay character. We are all about choice in The Deep End. And none of the characters are gender-locked; if they're in the cast, you can romance them.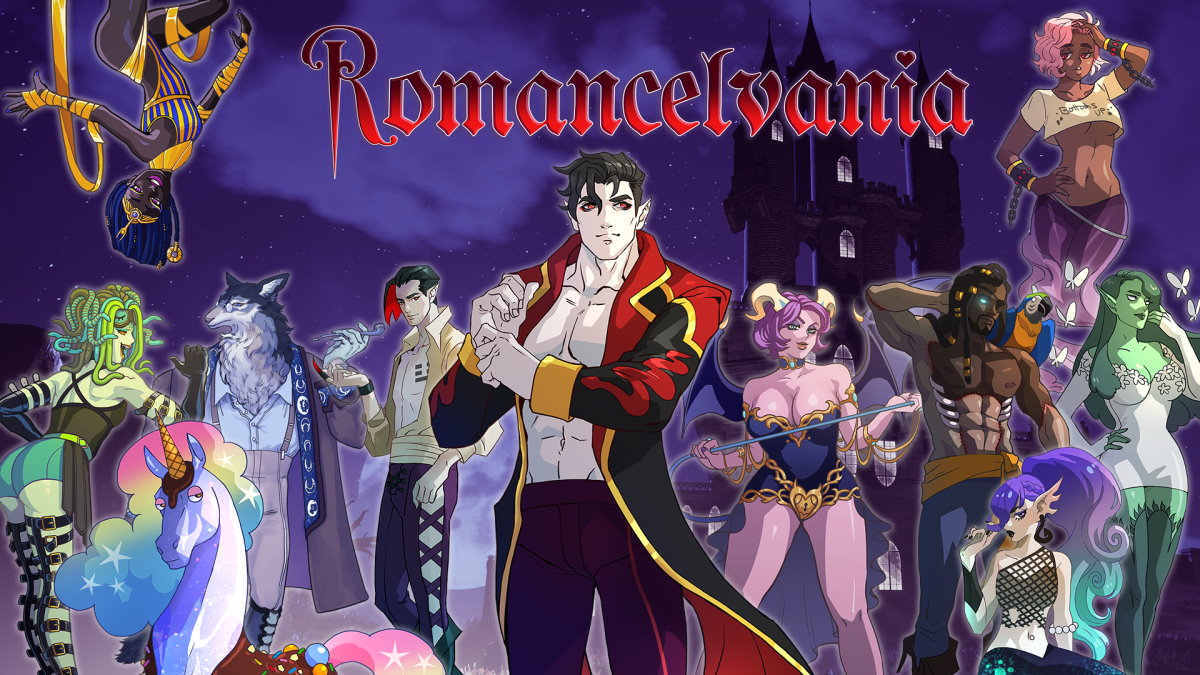 Sean Z
The game allows players to play as male or female Dracula. Are there any options for the player to choose their own pronouns/play as non-binary? 
Gardner
As far as pronouns go, Drac (the player character) has no pronouns. Drac is just Drac, and will be written in a way where pronoun would work. "Drac's out today, and I'm bummed we're not together," for example.
As far as adding another playable character, [that's] not currently [within our scope], though I was encouraged that it came up during the campaign. One thing I will say is that if you look at our track record, we do always revisit ideas frequently to see if there are ways to make it happen. 
Sean Z
Amanda Gardner tweeted, "I will always side with giving players choice and representation." Has including queer romance options been a goal from the beginning of development?
Amanda Gardner
YES, it has always been a priority. If it's a game about love, it just makes sense to include lots of representations of relationships and lots of opportunities for players to love in ways they align with. One thing I am always frustrated with are gender-locked relationships in games — I want to have every option available to me. Romancelvania is wide open to choose who you love and how you love them, including close friendships or multiple partners. 
Sean Z
What has the process been like for including diverse romance options in the game? Do you employ sensitivity readers or play testers?
Gardner
It's a combination of things - namely looking at what kinds of relationships we can create and how we can reflect different perspectives. Then it's an ongoing series of checking things, testing the themes, the characters, the writing with the team, with friends and family and trying to create a fluid series of checks and balances.
We do our best to build a world that can adapt to updates where possible, so if something is really resonating, we try and expand on it. If something is working right with parts of the audience, we tweak. I'm not interested in designing by committee, but I absolutely see where there are chances to enhance the game, make the game better while making sure the game reflects the values we have for the game.
We have a number of queer folks on the team, so that's our first line. Beyond that, we are going to continue to consult with friends and family and as we get further into development. We plan on contracting a variety of different perspectives to make sure we aren't making any mistakes. We are never going to be perfect, but we are going to try our best!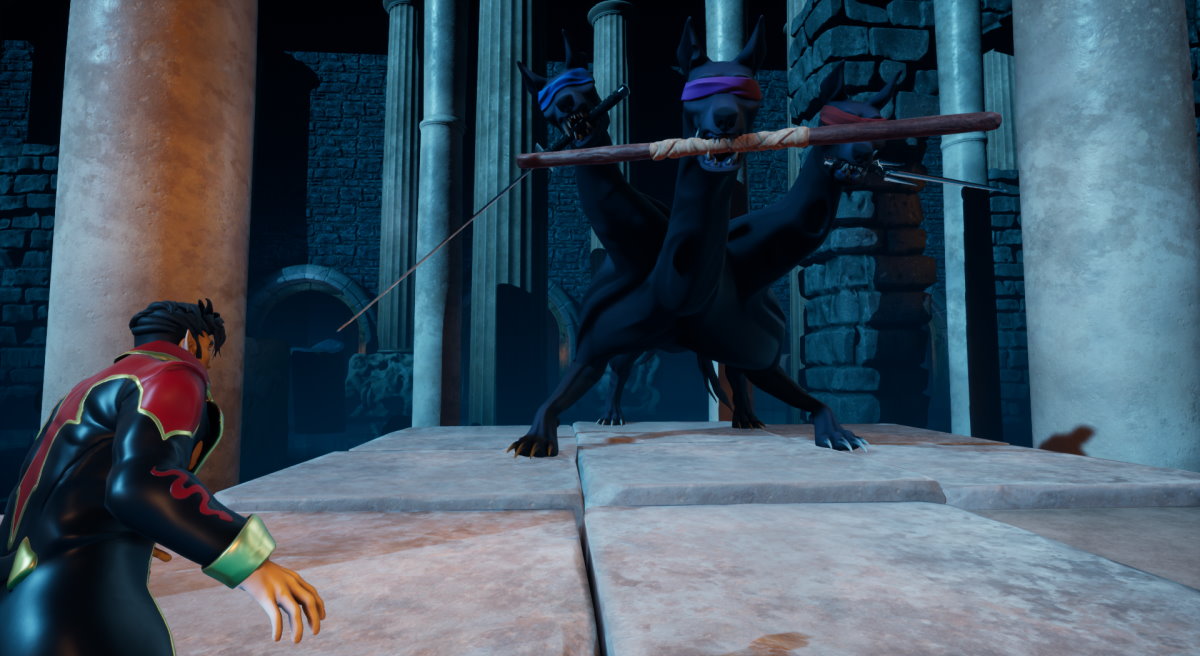 Sean Z
Why did you choose to use Kickstarter for both Romancelvania and Perception?
Gardner
I love Kickstarter as a platform. For starters, it helps build your community right from the outset, and allows us to tap into invaluable feedback immediately.
One example of where that makes a key difference was that we had the option to select a playable female Drac as a stretch goal. I was surprised, but hugely encouraged by how many people reached out and said how much they loved the idea, and many felt it should be something in the game by default. So, we went back to our features and weighed everything very carefully. We saw where we could shift around priorities and ultimately committed to making it happen as part of the main game. That usually doesn't happen with a traditional publishing deal, often because it's simply too late to do anything about that sort of feedback. 
Building that sort of community is critical to us. It gives us fuel, feedback, and makes development 10 times more fun!
There are also elements of creative freedom that come from doing a Kickstarter. There are pros and cons to both, and at the end of the day, I'd still love to also partner with a publisher to help us make the game even better, so I don't see it as a binary thing. 
Sean Z
Did you have a Plan B in case the game didn't hit its funding goal?
Gardner
I always have fallback plans, but this is how I wanted things to go and I am elated that we had such an amazing campaign and have built such an amazing core community. We are set up for success now and I cannot wait for people to see more of our baby!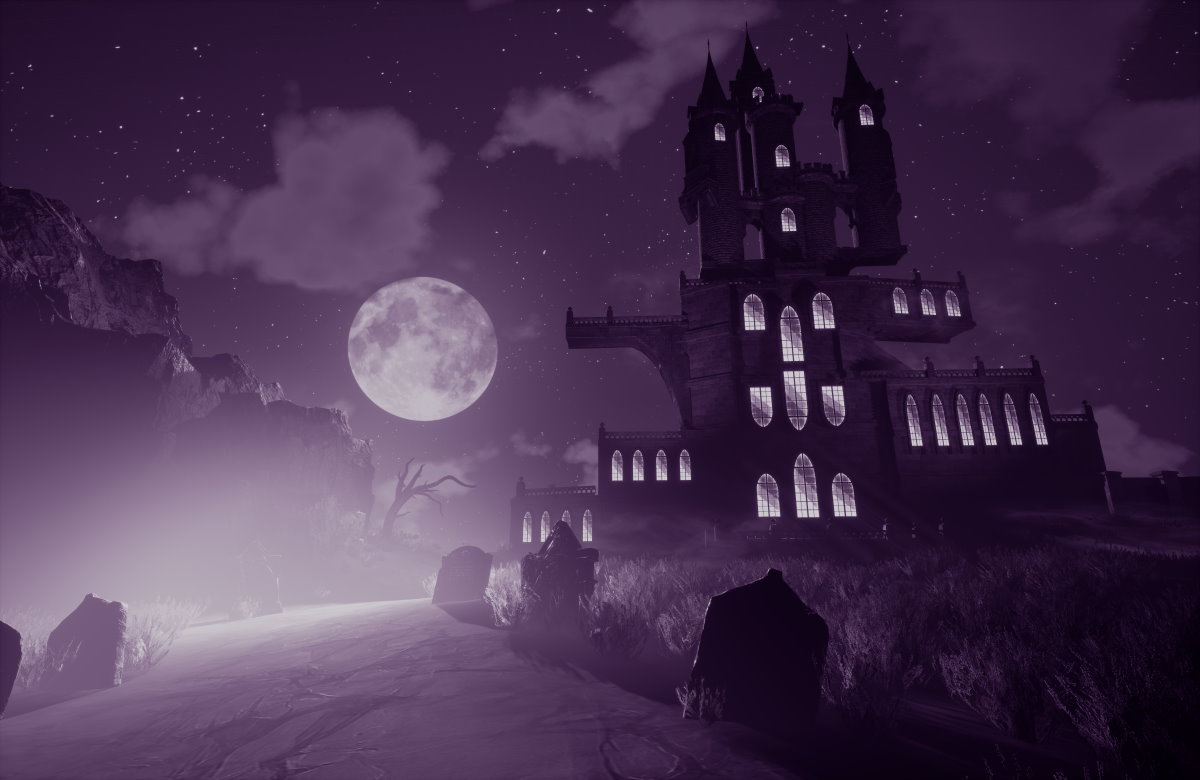 Romancelvania is expected to be released in early 2022. While the Kickstarter campaign has ended, you can still pre-order the game from its Kickstarter page.